SAP Office Integration for Windows Explorer
The CaRD Integration for Windows Explorer allows you to connect to SAP directly via the Explorer context menu. If you would like to save a file as attachment to any SAP Business Object directly from the Windows Explorer you need this Add-in!
With less clicks you are able to attach files to an SAP Business Object. Without navigating in SAP, just enter the ID of the object and you are done. The Add-in works for all SAP Business object, the most common objects are listed below:
- Customer
- Vendor
- Equipment
- Material Master
- Sales orders
- HR objects
- Invoices

You do not need to login to SAP GUI seperately. Based on file names the linkage can be done automatically.
If you intend to work with SAP repositories, business objects and/or document info records, please do not hesitate to contact us.
Our SAP Integration for Windows Explorer can be purchased as single Add-on with a company license or per user licenses. It is compatible with our Office Addins and our Scan-Client for SAP. The Add-in is also compatible with all existing SAP archive solutions using the ArchiveLink interface, like OpenText or other archive vendors. This means that our Add-ins fit perfectly in your existing strategy and system landscape.

Features
Assign files out of the Windows Explorer to any SAP Business Object (own Business Objects are also supported)
Files can be viewed at any time in SAP using the GOS attachment list
Each file will appear in the attachment list as SAP Business Document
Automatic save and checkin process of the Word files via any supported ArchiveLink interface and the corresponding SAP Content Repository
The attached file is available in SAP and can be viewed by SAP users based on the authorizations
Automatic assignment using Barcode standard processes
Archived files can be deleted automatically after checkin or you can continue your work
User-specific profiles, system and processes are supported
Benefits
Fast access of all documents related to a business process
Transparency of SAP processes - all documents are available at the business object
Optimized process quality
Improved service quality to your customers
Support of SAP archive mechanism
Common platform for SAP and Microsoft Office
Add-in is available for Excel, Outlook and Word
Services
Installation and setup
Installation of the SAP components using the SAP Transport System STMS
Customizing of the solution
Setup of the Add-in using group policies or manually
Training for your admins, Web-Sessions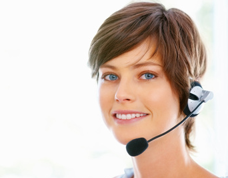 Do not hesitate to contact us for more information.
If you are interested in us and in our services/solutions please let us know. We will send you more detailed information related to your individual needs. If it makes sense to you we can schedule a live meeting via webex or we can discuss your questions on site with you.