SAP Office Integration for Excel
The CaRD Excel-Addin for SAP allows to to save your workbooks directly in SAP as attachment of the SAP business object.
You can directly save your Excel calculation in SAP and link it to the quotation or a Cost object. You can also attach the workbook directly to any existing SAP business object or customer specific object.
The solution works on premise and cloud based. It used the SAP standard Generic Object Services (GOS) logic behind so that you even do not need to change your archive backend solution or anything else of your system landscape.
Some of the available SAP business objects are listed below:
- Customer
- Vendor
- Equipment
- Material Master
- Sales orders
- HR objects
- Invoices and FICO objects

You can also use your own logic or start workflows after saving the file in Excel. In addition the add-in can read data like the vendor number directly from a cell and use the information to link the workbook to the SAP vendor object (as example).

If you intend to work with SAP repositories, business objects and/or document info records, please do not hesitate to contact us.
Our SAP office integration app is available as cloud or as on-premise solution. It can also be licensed per user or as enterprise version. If you have any questions or if you are interested in an online demo please do not hesitate to contact us.

Features
Assign Excel files out of Excel to any SAP Business Object (own Business Objects are also supported)
Excel files can be viewed at any time in SAP using the GOS attachment list
Each Workbook will appear in the attachment list as SAP Business Document
Automatic save and checkin process of the Excel files via any supported ArchiveLink interface and the corresponding SAP Content Repository
The attached Excel file is available in SAP and can be viewed by SAP users based on the authorizations
Excel file can be converted to PDF format
Automatic assignment using Barcode standard processes
Archived files can be deleted automatically after checkin or you can continue your work
User-specific profiles, system and processes are supported
Benefits
Fast access of all documents related to a business process
Transparency of SAP processes - all documents are available at the business object
Optimized process quality
Improved service quality to your customers
Support of SAP archive mechanism
Common platform for SAP and Microsoft Office
Add-in is available for Word, Outlook and Windows Explorer
Services
Installation and setup
Installation of the SAP components using the SAP Transport System STMS
Customizing of the solution
Setup of the Add-in using group policies or manual
Training for your admins, Web-Sessions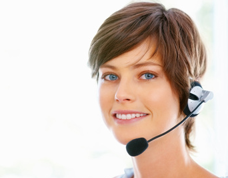 Do not hesitate to contact us for more information.
If you are interested in us and in our services/solutions please let us know. We will send you more detailed information related to your individual needs. If it makes sense to you we can schedule a live meeting via webex or we can discuss your questions on site with you.