Connecting systems and interfacing to SAP
You would like to integrate and connect 3rd party and other tools to SAP and the tools do not have a standard interface? We can provide the solution to get every scenario working!
We are the experts in connecting systems using excellect tools and ensure consistency between the systems. Independent if you would like to interface the enginnering change management, service parts and catalogs, variant configuration or MES data and systems - we can help and are able to design best solutions.
We are using tools and controls to interface to SAP like the SAP .NET Connector and previous technologies (if required) to be compatible..Furthermore we are able to use ActiveX, OLE Interfaces to Excel, Word, Powerpoint and other tools that can be accessed via ActiveX.
In addition we are able to manage print and output data as well as complete plot management connected to your CAD, SAP and PLM software.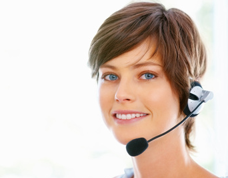 Do not hesitate to contact us for more information.
If you are interested in us and in our services/solutions please let us know. We will send you more detailed information related to your individual needs. If it makes sense to you we can schedule a live meeting via webex or we can discuss your questions on site with you.