Integrations between SAP & Microsoft Sharepoint
Duet Enterprise allows everybody which uses Microsoft Sharepoint to display, create, change and delete information based on the SAP ERP, PLM, CRM and other tools based on the SAP Business Suite. The SAP data will be accessed online and the data won't be saved temporarily in other systems. Before the official release has been anounced CaRD has already implemented solutions for SAP PLM that are linked to Sharepoint functionalities. The benefits are the full functionality integration betwwen sharepoint and sap functions, easy user control (access management) and the easy to implement services (workflows, webservices) .

Duet Enterprise includes functionalities like system management, lifecycle management, application monitoring, support and single-sign on. The starter services are available to implement solutions very easiliy and low costs.
Standard-Duet functions can be provided for business objects like customer and material master which can be integrated without stating a big implementation project..
If you would like to prototype or tests your ideas, please let us know - we can provide test environments with your data if needed.



If you have questions regarding Webservices, DUET-Services, ODATA-Services, SAP Gateway systems or questions related to the native webpart creation and implementation please let us know. Furthermore we have also experiences with the SAP.net Connector and other interfaces around SAP. If you would like to know how to enhance the usability and to benefit from these interfaces, please do not hesitate to contact us.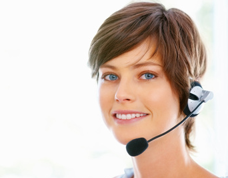 Do not hesitate to contact us for more information.
If you are interested in us and in our services/solutions please let us know. We will send you more detailed information related to your individual needs. If it makes sense to you we can schedule a live meeting via webex or we can discuss your questions on site with you.