CaRD Consulting - your benefits
Requirements and Analysis
Every IT project is based on specific user requirements regarding processes, usability and systems. We support you from beginning and can help to identify the best solution based on your requirements. Furthermore we offer workshops and are managing meetings and decision boards.

Optimizing business processes
You have issues regarding the efficency of your processes? You would like to solve these issues including change management and changing your SAP processes which are integrated? We can help you to redefine and optimize your existing solution and to integrate and establish new business processes.
How do we work on business process optimizations
1. Check and analyse extisting processes dependent on the context
2. Rework and redesign processes which are the reasons for issues
3. Update and redesign solutions that are not hard coded, to have the flexibility to manage changes easily.

Blueprint and design documents
During the design phase we are wokring based on defined and standardized methodologies. Bases on our experiences we are using templates and best-practice methods.
If it makes sense to our customer in terms of creating benefits we are starting with an high-level overall design phase which will be detailed during the design phase. This allows us to split the complexity of the project into smaller sub projects to ensure that the overall project will be a success. Furthermore we are recommending for very complex projects to implement a prototype to ensure that the final solution will work and the business accepts the potential solution.
CaRD Consultants
The CaRD consultants do have a strong experience in different branches and overall processes in all SAP modules including cloud based solutions and technologis like HANA. Our experience is that the project consultants need to understand business processes and technology issues to be able to design best solutions. Each consultant is familiar with proccess design tools and methods to visualize. document, present and explain the designed solutions..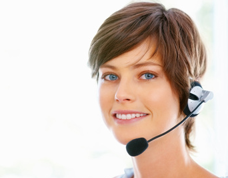 Do not hesitate to contact us for more information.
If you are interested in us and in our services/solutions please let us know. We will send you more detailed information related to your individual needs. If it makes sense to you we can schedule a live meeting via webex or we can discuss your questions on site with you.