T
echnology consulting and HANA
Our certified technology and SAP Basis consultants are having knowhow in all related topics, including operating systems and hardware like AIX, Solaris, Oracle, HANA, SQL-Server, Sybase, Windows, Linux, Unix. Furthermore all of them are familiar with backup technologies and restore procedures. Furthermore we have deep know how in virtualization, including the virtualization of SPARC Solaris on Intel platforms. This makes it possible to definie best strategies together with our customers.
Regarding the SAP world we are able to support installations and setups from beginning. Starting with planning and sizing, we will setup and install your system and manage/control it afterwards. Furthermore we offer 3rd level support and monitoring for your systems.




Please let us know if you have questions around the technologies
Our datacenter is used to provide private clouds based on hardware from Fujistu, HP and IBM.
Due to the fact that we are manufacturer and vendor independent we are able to provide neutral consulting with focusing on the best possible solution based on new and up to date technologies.
In addition we have a strong partnership with SAP since more than 20 years so that we are able to demonstrate new SAP technologies as well. Afterwards we are rating the benefits to identify if the technology will solve your issues and concerns.
For aditional information please contact us using our contact form. In addition we are providing Service Level Agreements (SLA) around the technologies, including support for SAP Basis, SAP Authorization and SAP Transport Management. Individual SLAs are possible as well.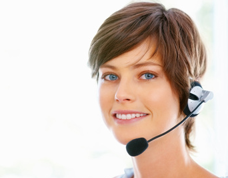 Do not hesitate to contact us for more information.
If you are interested in us and in our services/solutions please let us know. We will send you more detailed information related to your individual needs. If it makes sense to you we can schedule a live meeting via webex or we can discuss your questions on site with you.