CaRD fuzzy configuration
With the CaRD Add-on for the fuzzy configuration you will have a intelligent reporting solution in combination with a configuration tool in place. The fuzzy configuration can be used to analyse configurations based on the iPPE.
By default the SAP variant configuration and its explosion allows a 100% explosion of the product structure. This means that more valid variants will only be matched once. The CaRD fuzzy configuration allows the explosioin of the structure with partly valuated configurations or multiple valuated values. The result is a 150% BoM. The fuzzy configuration can be used in reports or within the front end of the iPPE / PSM within SAP and PLM7. Furthermore the explosion logic behind can be used for consistency checks of your configuration.
Features:

Reporting for iPPE product structure
Compatible to PLM 7.01 Product Structure Management
Analysis of consistency in customer and SAP syntax of the dependency rules
Recognition of iPPE character valuation in filter or other logics.
Integration with other customer developments possible
The next screenshots do contain some information and details regarding the CaRD Add-on.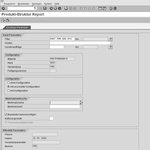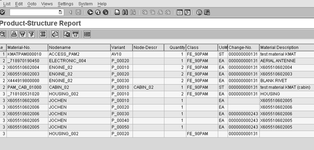 We are able to offer the CaRD Add-on on a fixed prices basis. No more costs no hidden extras. Easy and transparent. No special license fees per user or anual fees are required. The benefits are listed below..
Benefits:
- Implementation on-site or remote
- Knowledge transfer and 4 hrs training
- Documentation for end users
- Developer documentation
- 3 month support included
- 1 year warranty
If you are interested please do not hesitate to contact us.